Tuesday, 30 January 2018 15:56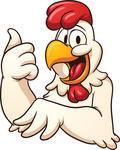 Friday 8th June 2018 at 19.30 At pool 2 area
There will be a half roast chicken, hamburgers, sausages, and various salads, quiche etc.

Red & White Wine, Beer and soft drinks will be provided free.

Music will be provided by TABOO.

A raffle for spot prizes will be provided free.

Tickets Available from committee members

Adults €10.00 Children €5.00
Home owners, family and friends all welcome.