Wednesday, 25 January 2017 12:12
Dear homeowner
In the next month or so TV Horadada will be installing Fibre Optic cables into the community.
When completed owners will be able to contract with them for high speed internet, telephone and tv packages.
The list of tariffs is below as a download.
Estimados propietarios
Le informamos que el mes que viene se procederá a instalar el cableado de Fibra Óptica en la comunidad de propietarios con la empresa TV horadada.
De esta forma, los propietarios que quieran contratar el servicio de internet en casa podrán hacerlo de manera particular.
Abajo es la lista de tarifas
Wednesday, 18 January 2017 11:18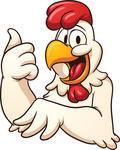 Friday 9th June 2017 at 19.30
At pool 2 area.
There will be a half roast chicken, hamburgers, sausages, and various salads, quiche etc.
Red & White Wine, Beer and soft drinks will be provided free.
Music will be provided by Carla Stone
(formally of Sunflower Valley).
A raffle for spot prizes will be provided free.
Tickets Available from committee members
Adults €10.00 Children €5.00
Home owners, family and friends all welcome.